Aquatic Interactive will perform a state and local regulatory evaluation to insure:
no unexpected expense,
no delays in construction, and/or
no interruptions in operation of your splash pad
When the above happens the financial impact to you can be in the tens of thousands of dollars or worse your investment can not be used.
We will also perform when requested and appropriate an operational cost comparison of a flow through system, retain and reuse and recirculation to enable the most informed decision on what is best for your project.
Note: Aquatic Interactive believes every project is unique and what may have been right for your neighbor is not necessarily right for you…get the facts!
Want to find out more about Water Management Best Practices for Splash Pads?
RECIRCULATION
Recirculation systems function as a closed water management unit and continually process chemically treated water to and from the play area.
BEST OPTION FOR:
Recirculation systems are used frequently for play spaces where future savings in water management are a consideration.
BENEFITS: A high initial capital investment quickly turns into savings with low water consumption and low running costs.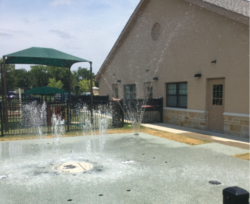 RETAIN & REUSE
Retain & reuse water management systems capture and repurpose greywater for alternative uses in the community.
BEST OPTION FOR:
Retain & reuse systems are a great addition to play spaces where the community can benefit from the repurposed water source.
BENEFITS: An environmentally conscious water management option that gives back to the community.
FLOW THROUGH
Flow through water management systems drain into the local sanitary system. The water is not repurposed.
BEST OPTION FOR:
Flow through systems are widely used in small and large play spaces where water and municipal sanitation costs are low.
BENEFITS: Low initial capital investments and low ongoing maintenance.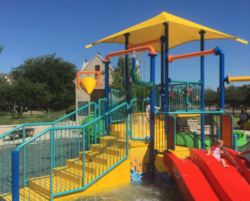 Want to find out more about Water Management Best Practices for Splash Pads?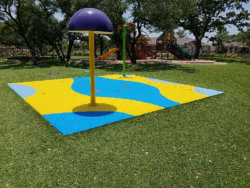 WE'RE HERE
DROP US A LINE